Best Southern Food Restaurants in Cartersville, GA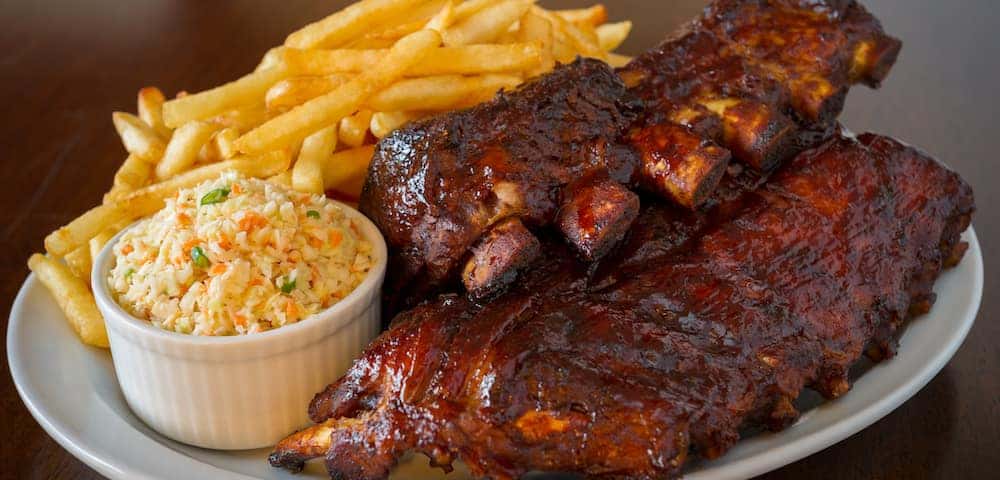 Hungry after exploring the historic sites in Cedartown? Calhoun drivers will discover the best Southern food restaurants in Cartersville, GA with this list compiled by Riverside Toyota!
L Marie's Southern Cuisine
Of the many restaurants in Cartersville, GA, L Marie's Southern Cuisine stands out from the rest. Made fresh daily are mixed greens, squash casserole, mashed potatoes, macaroni and cheese, and more. Menu highlights include catfish, oxtails, meatloaf, and pot roast, among other soul foods. All recipes have been passed down over three generations and across two families with strong roots in the South.
J's Simply Soul
When it comes to Southern comfort food in Cartersville, GA, J's Simply Soul is a popular option for Cartersville residents. This restaurant prides itself on "cooking like grandma used to," with specials like ribs, smothered chicken, and pulled pork and sides including baked beans, candied yams, collard greens, and more.
R C's Southern Cooking
R C'S Southern Cooking is known for traditional soul food with a modern twist, and every dish is meant to taste as if it were prepared at home. Menu items change daily – with turkey lasagna and fried catfish one day and baked chicken and chili slaw dogs another. And don't forget dessert! Some special options include banana pudding and peach cobbler.
Frank's Cajun & Soul Kitchen
There's not much better than the southern comfort food in Cartersville, GA served at Frank's Cajun & Soul Kitchen. The restaurant is run by a family committed to bringing delicious food that is freshly prepared to the Cedartown area. Take your pick from hickory-smoked spareribs, hand-breaded catfish, homemade coleslaw, sweet potato pie, and more.
Learn More About Cartersville, GA restaurants with Riverside Toyota!
Riverside Toyota is here to direct you to the best Cartersville, GA restaurants. We can also help you find other interesting places to visit in the Cedartown area, including things to do in Calhoun, GA, the best hiking trails in Cartersville, or the best restaurants in Rome, GA, or the Martha Berry Museum in our very own Rome, GA. Otherwise, our team can help you get behind the wheel of a brand-new car – make sure to bring the appropriate documentation when you visit the dealership!
More from Riverside Toyota
Have you been looking for the best place to trade in your current vehicle for something new and exciting? Drivers near Rome, GA, won't need to look very far for a quality Toyota dealership. Riverside Toyota is a family owned business with strong ties to our community. We have over thirty years of success as…

When you decide that you are ready to invest in a fantastic Toyota for sale near you, there is only one dealership that you will need. Riverside Toyota of Rome, GA is the savvy customer's top choice for outstanding selection. Our award-winning customer service has made Riverside Toyota the local favorite. Riverside Toyota has years…

When you purchase a vehicle, you likely consider the longevity of the car before making your final choice.. Toyota has long been known to manufacture quality automobiles that last for generations. Customers who fall in love with Toyota tend to stay with Toyota. That means that when they choose a new vehicle, someone else can…