Make the Right Choice: Leasing vs. Buying

---
If you're in the process of choosing a new vehicle, you may have asked yourself the common question, "Should I buy or lease?" Although there are definite benefits to each path, the option you should choose will depend on your needs, your finances, and your desires! Still, the best way to ensure you're making the right choice is to take an in-depth look at the benefits of leasing vs. buying. Once you have the facts you need, you won't have any trouble finding the perfect vehicle at Riverside Toyota.
Benefits of Buying
Unlimited Mileage: Any leasing contract is going to include a mileage limit, and going over this limit will cause you to incur significant penalties. Buying is better for those who frequently drive long distances, or who just want to avoid restrictions.
Total Ownership: When you finance and purchase a vehicle, it will belong to you and you alone! You'll be free to keep it for as long as you want, pass it on to a younger driver, or modify it however you wish.
Customization Options: For some drivers, the best part of owning a vehicle is being able to customize it. If you're the type who loves accessories, lift kits, or other optional upgrades, you'll probably want to buy.
Sell at Your Convenience: When you own your vehicle, you can sell it at any time that suits you. If you maintain it well, you'll be able to earn big when it's time to value your trade-in.
Lower Cost Over Time: Purchasing a vehicle usually requires you to make a large down payment, but with ownership, the total amount you pay will tend to decrease over time as you pay off your loan.
Financing Options: Signing a lease and following the contract's restrictions can often be a confusing process. The good news is that financing a vehicle is usually very straightforward. What's more, when you take out a loan, you may be able to refinance for a lower payment later on.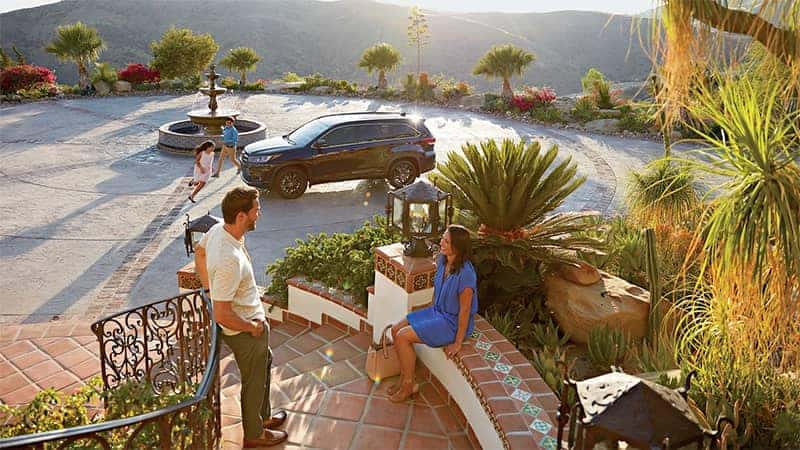 Drivers who choose to buy will have the opportunity to choose a used model. Although some dealerships offer leasing options for used and certified pre-owned vehicles, these arrangements are far from common.
Benefits of Leasing
Lower Monthly Payments: Since you'll have to return your leased vehicle eventually, the payments you make each month primarily cover the vehicle's depreciation. In general, this means you'll enjoy lower monthly payments than you would with a loan.
Sales Tax Reduction: When you finance and purchase a vehicle, you'll need to pay sales tax on the entire purchase. With leasing, you'll only need to pay tax on your down payment and your monthly lease payments.
Easy Trade-In: Although you won't receive any money when you return your leased vehicle, getting set up with a new contract is as easy as one, two, three! Just drive to your local dealership, pay any remaining fees, and drive away with a new model!
You're Covered: Since the dealership retains ultimate ownership of the vehicle you're leasing, it's in their interest to see that it's properly maintained. You'll be required to make regular service appointments in order to remain under contract, but you'll also enjoy great warranty coverage.
Drive the Newest Models: Drivers who purchase their vehicles might hold onto them for years, even decades. When you lease, you'll have the opportunity to trade up with a new vehicle every time your contract expires.
Easy Approval: Although some dealerships offer financing for drivers with low credit or no credit, in most cases, those with poor finances will have an easier time getting approved for a leasing agreement.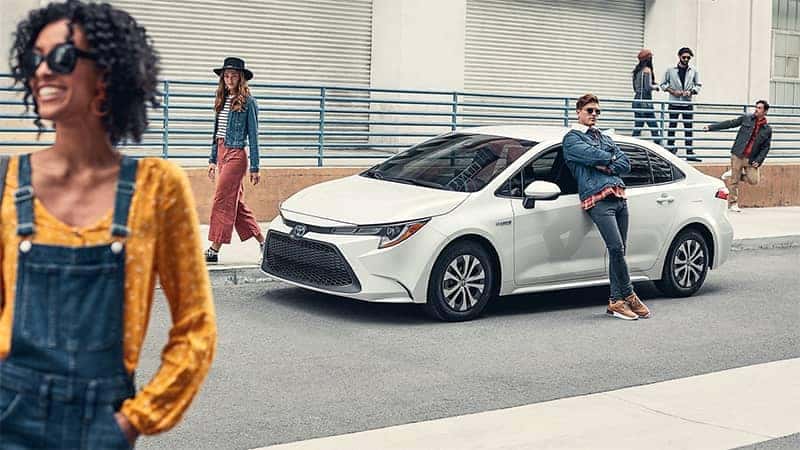 Whether You Buy or Lease, Choose Riverside Toyota!
Now that you've seen why some drivers lease vs. buying, and why some drivers choose the opposite path, we'd be surprised if you weren't itching to check out our lineup of new Toyota vehicles. Our exclusive offers and incentives can help you buy or lease for less, so there's never been a better time to get behind the wheel!
If you have any questions about the benefits of buying vs. leasing, don't hesitate to contact us. Our finance department can give you all of the answers you'll need to sign a lease or apply for financing with confidence.
More From Riverside Toyota
A quick scan for a Toyota dealer near you is a fast way to discover the premium dealerships in your area. Riverside Toyota has a suite of services to help auto buyers and auto owners who need Toyota service. You'll find a friendly and convenient atmosphere where all the tools you need are always at…

Riverside Toyota features SUVs for sale that represent the highlights of the industry's designs, technology, and driver-assist features. Toyota's Safety Sense platforms are available on both new and used vehicles at our dealership, but you'll also find a very modern looking group of Toyota SUVs even in the pre-owned and CPO categories. We are a…

Riverside Toyota is pleased to be among Rome car dealers. It's our hope that we'll be the team to lead you to everything exciting going on in used vehicles this year. People are quickly moving to a used-first mentality when they go to buy a vehicle. The current model year doesn't matter as much as…