What Does ToyotaCare Plus Cover?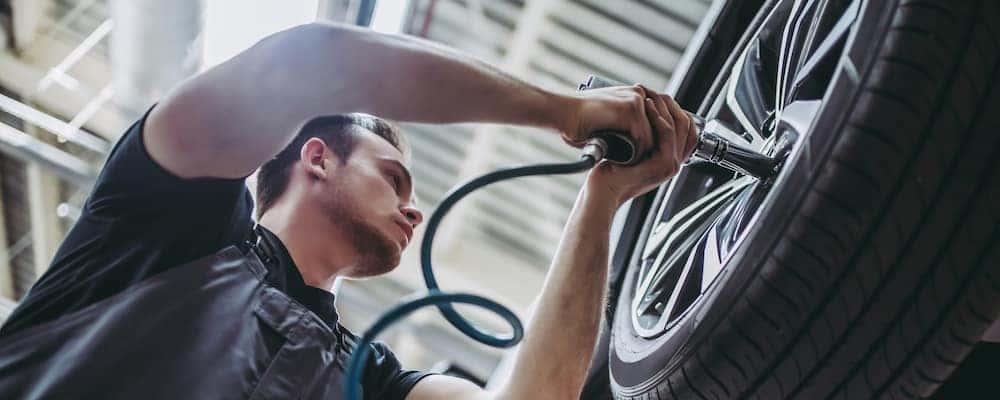 Interested in a prepaid maintenance plan? Then it's worth checking out ToyotaCare Plus, which not only helps Calhoun drivers to avoid rising maintenance costs but also to protect their vehicles for the long-haul, with service completed by Toyota-trained and certified technicians. So what does ToyotaCare Plus cover? Find out what you can expect with Riverside Toyota!
Covered Maintenance
ToyotaCare Plus covers the following routine maintenance:
Oil and filter changes
Multi-point inspection, which can include fluids, filters, hoses, and more
Tire rotations
Additional services listed in vehicle schedule maintenance guide
Milestone services at 30,000 miles, 45,000 miles, 60,000 miles, and 75,000 miles, depending on the plan purchased
In addition to these services, Cartersville drivers with a ToyotaCare Plus plan have roadside assistance, which covers the likes of lockouts, flat tire changes, jump starts, towing, and more*.
ToyotaCare Plus Plan Options
All eligible new Toyota models come standard with a maintenance plan that lasts for two years or 25,000 miles, whichever comes first. This is offered at no cost. When you opt for ToyotaCare Plus, you can extend this maintenance coverage for up to five years or 75,000 miles from the first date when your vehicle is put into service. Options include:
Three years or 35,000 miles
Three years or 45,000 miles
Four years or 45,000 miles
Four years or 60,000 miles
Five years or 55,000 miles
Five years or 75,000 miles
Additional Information
Additional information you may need to know about ToyotaCare Plus includes:
Qualifying criteria: Must have 31,000 miles or fewer on the odometer and be within 37 months of date of first use
Plan features: ToyotaCare Plus provides timed service reminders and complete service history at the end of the plan term.
Transferability: Your ToyotaCare Plus plan can be transferred if selling to a private party, not a dealership. A $50 charge is administered for transfers.
Schedule Service with Riverside Toyota
Get in touch with Riverside Toyota to schedule your ToyotaCare Plus maintenance or to explore your Toyota vehicle options. No matter what you need, we'll help you every step of the way!
More from Riverside Toyota
A quick scan for a Toyota dealer near you is a fast way to discover the premium dealerships in your area. Riverside Toyota has a suite of services to help auto buyers and auto owners who need Toyota service. You'll find a friendly and convenient atmosphere where all the tools you need are always at…

Riverside Toyota features SUVs for sale that represent the highlights of the industry's designs, technology, and driver-assist features. Toyota's Safety Sense platforms are available on both new and used vehicles at our dealership, but you'll also find a very modern looking group of Toyota SUVs even in the pre-owned and CPO categories. We are a…

Riverside Toyota is pleased to be among Rome car dealers. It's our hope that we'll be the team to lead you to everything exciting going on in used vehicles this year. People are quickly moving to a used-first mentality when they go to buy a vehicle. The current model year doesn't matter as much as…