How Long Will a Toyota Corolla Last?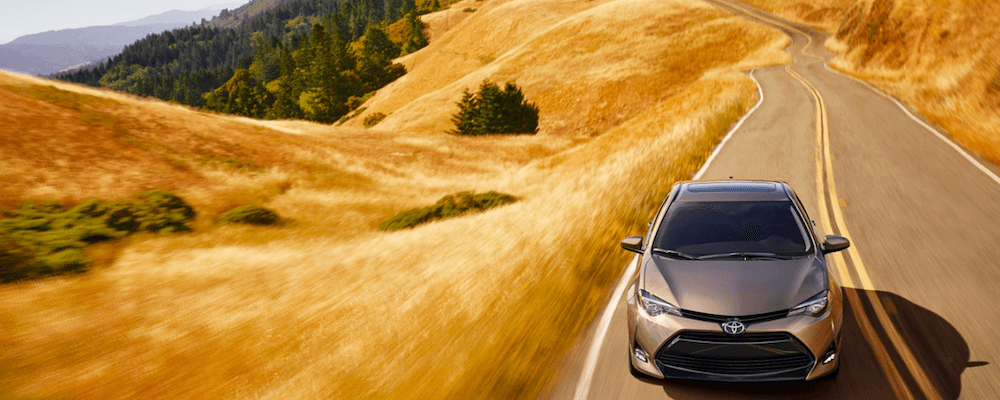 The Toyota Corolla is one of the most reliable vehicles on the road today, with Calhoun drivers enjoying years of comfortable, dependable driving. When you follow the proper maintenance schedule, your Toyota Corolla life expectancy can reach up to 10 years or 300,000 miles or more! Learn how to get the most out of your car with the service experts at Riverside Toyota.
Why Maintenance Matters
While performing an oil change or tire rotation may not seem like it has a tremendous impact on performance, taking care of your Corolla is the best way to keep it running strong for a decade and beyond. Your Toyota works hard for you, and daily wear and tear needs to be addressed on a regular basis. Failure to perform maintenance can lead to bigger, costly problems, so in order to achieve maximum Corolla reliability, you'll need to stick to the recommended service intervals.
Basic Corolla Maintenance
There are many factors that can affect how often your Corolla needs service, including your driving style, local terrain, and Cartersville weather conditions, but in general, you'll need to schedule service for the following areas:
Every 5,000 miles: Oil change and tire rotation
Every 15,000 miles: Inspect and fill coolant system, inspect brakes, steering, exhaust and more
Every 30,000 miles: Cabin and engine air filter change, check fuel system
Every 60,000 miles: Inspect and change transmission fluid, check all drive belts
Every 100,000 miles: Replace coolant and spark plugs
Mile After Mile
Toyota cars are known for their reliability, with Cedartown drivers holding onto their vehicles for years or even decades. This is due to superior craftsmanship and parts, built to last for up to 250,000 miles or more. Corolla reviews consistently call out the dependability and safety of this iconic car, with high resale value and satisfaction scores.
To keep your Corolla performing at its best, visit the Toyota service experts at Riverside Toyota! We are specifically trained to care for the entire Toyota lineup, and offer you a variety of rotating service specials to make maintenance easy and affordable. Schedule your next appointment today!
More from Riverside Toyota