Used Truck Dealer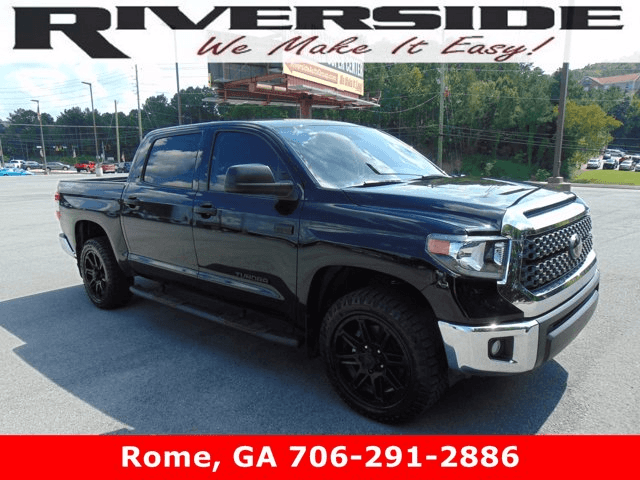 Riverside Toyota is a place where people accomplish things on a second-by-second basis. If you see a person inside our doors, they're going places (usually to look at our enormous pre-owned showrooms). This year, used trucks for sale seem to be our hottest commodity, so we'd love to share a little bit about our inventory with you. You'll find two main players among our trucks: used Toyota Tacoma models and used Tundra models.
Used Trucks for Sale
As a popular used truck dealer, we learn a lot about what people see in the truck class. A used Tundra and used Toyota Tacoma both have much to offer different audiences of people. Teens, college students, businesses, and families alike love the versatility of what trucks have to offer. Far from being just a vehicle to get you from one place to another, a truck in itself can be a whole carnival of fun.
Fun in the Sun
The summer seasons are always more fun with a Tundra on your hands. People use these trucks as a camping vehicle or to off-road in the warm – or even cold – months. Most folks prefer fun in the sun, though.
Towing Capacity
A truck can also be a means to an end. Boaters often use a truck as a personal taxi for their larger equipment. Nothing beats taking a boat out on the lake in the summer months. When you have a pickup truck, you never have to worry about how you're going to get there.
Moving
Families love trucks because they're able to help with large moves. Even if you're not moving, you'll often need to transport large purchases from stores back to your house. When you've got a Tacoma or Tundra, moving large cargo is a snap.
Saving Money by Buying Used
Buying used is a great way to save money, and you won't just save money in one way. Everyone knows that the monthly payment on a used vehicle is lower, and they know that a pre-owned vehicle down payment is usually about 10% compared to 20% for a new model. So you walk away from the dealership with more money in your hand.
Over the years, you'll save big bucks on insurance premiums, car registration, and car taxes. You'll also skip those hefty "new dealer" fees in your bottom line price, something that's had many people scrambling to the pre-owned and CPO section this year. Buying smart is top priority for shoppers this year. They want to get the most vehicle they can for a fair price (or even lower). We make sure to price our vehicles fairly and then throw in a little extra to thank you so much for being a customer. With so much competition among used truck dealers, we've got to be generous if we want to stay popular among our loyal customers.
Contact Riverside Toyota
Contact us today to discover what we have to offer you as a used truck dealer. We're available online through our Live Chat feature or by phone.