Used SUVs for Sale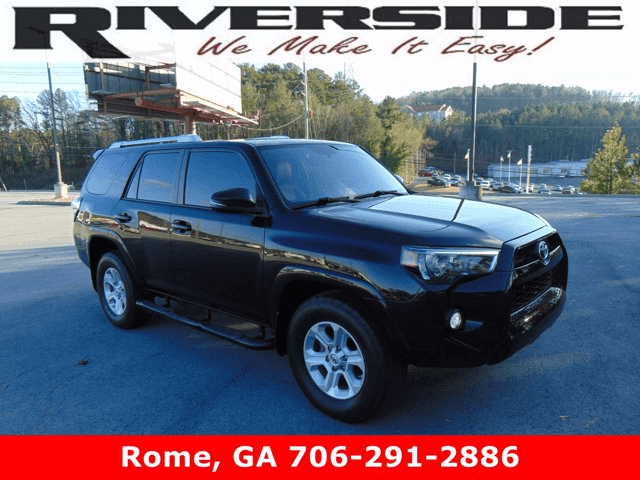 You can get a lot done at Riverside Toyota, a used SUV dealership right in your own neighborhood. With both online and offline inventory, you're free to shop when you want and in the way you want. Our large selection of Toyota SUVs is searchable according to the features you want on your next model. If you want a V6 engine, you'll find it. If you're looking for a hybrid or off-road model, it's there, too.
Used SUVs for Sale
Our used inventory gets a lot of attention these days. Last year during the chip shortage and feature shortage on newer models, people realized just how convenient it is to save thousands of dollars on used SUVs. You don't even have to give up modern features and designs if you don't want to. "Current-gen" vehicles often don't get a lot of changes just in one year. So you can easily buy a model that has your favorite Toyota Safety Sense features, premium sound systems, and large touchscreen infotainment systems. It won't be the "new" model year, but it'll feel like a brand new vehicle. Other customers shop for a used SUV for sale for entirely different reasons.
Variety
For sale from a new showroom floor, SUVs will be limited to a current model year. That leaves you stuck with features or a design you may not even like. Like any other brand, Toyota has changed the look of its vehicles over the years. If the design goes into details you don't really like, it's sometimes better to shop in the past. The Toyota SUV is an ever-evolving creation. To get a greater choice of designs, a pre-owned model is preferable.
Responsibility
Toyota is a brand that encourages caring for the world around us. Many of its owners also believe in this sense of social responsibility. Why buy a new vehicle when there are so many perfectly good used ones? Putting a pre-owned SUV back in business is a form of recycling that helps our environment. Models like the Prius are often a favorite of folks who are shopping out of a sense of responsibility.
Classics
The classic models of the Toyota brand are frozen in the years they were made. You'll never find a "new" model with a 10-year-old model year in front of it. If you were a huge fan of a certain model or trim from the past, you are free to re-buy that model in the future. The Camry, 4Runner, and RAV4 have many years on the market that make them classics. They'll all eventually be available at our dealership as people trade-in or sell their SUVs to us.
Riverside Toyota Details
Our locally-owned dealership continues to provide an amazing variety of services to those who are shopping for or maintaining a used vehicle. After over 30 years in business, we're confident in saying that we've got this process down. Let us show you the benefit of shopping with an experienced dealership with a great reputation. Email, call, or visit us when you've got a few minutes to talk about SUVs.