Used SUV Dealer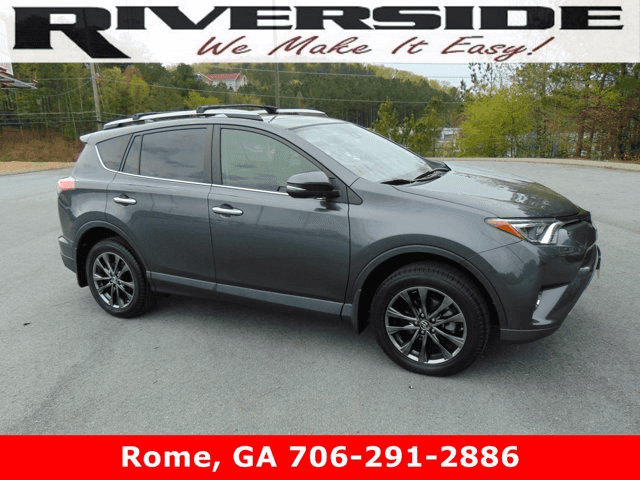 Riverside Toyota features SUVs for sale that represent the highlights of the industry's designs, technology, and driver-assist features. Toyota's Safety Sense platforms are available on both new and used vehicles at our dealership, but you'll also find a very modern looking group of Toyota SUVs even in the pre-owned and CPO categories. We are a used SUV dealer that bring new models into the dealership that will eventually convert into great pre-owned and CPO models for us. That's because we accept trade-ins and models for cash, too. Our inventory is as complete as you need it.
Toyota SUV Dealer that Delivers
If you find a great SUV for sale from us and want to take it home, you can actually skip the visit. We now offer online buying and home delivery on your favorite Toyota models. You can even get a model delivered so that you can test drive it before buying. This handy feature allows our customers to see the models they want to see without having to take time out of their day to drive out here.
We understand time is limited for so many people shopping for SUVs these days. People are busy with work, family, and just keeping food in the house. Our delivery is just one other way that we bring Toyota SUVs to your attention and into your hands for inspection. Home delivery transformed the way a lot of people shop for these models.
Huge Inventory Available Online
We're a used SUV dealer that believes in the power of the internet. If you can shop online, you can develop a full overview of how your model looks and how it performs. You'll find major specifications listed for every model, and even better, you'll see actual pictures of your Toyota models. Being able to see clear, HD pictures of your model's interior and exterior can help you eliminate models that just don't meet your standards. The pictures also help you zoom in on the models that might meet your needs.
The SUVs we have up for sale include Toyota's award-winning lineup of SUVs. Models like the Highlander are handsomely decorated with everything a family needs for those long family road trips or pleasant daily commutes to school or fun family activities. The RAV4 is great for a family, too, but if you need an off-roader, newer used RAV4 models will also come with off-roading features. The Models like the 4Runner and Land Cruiser are also available in used forms.
Shop at Riverside Toyota
You've lived a good life. Now find yourself a great SUV to reward yourself for living through two of the toughest years in American history. Our Toyota dealership is pleased to deliver a great online ordering and home delivery platform, and we're still there for people who prefer to do business in person with a salesman there to guide them through the process and financing procedures. Please call us if you need any help figuring things out around our site or learning more about your favorite models this year. We're here to help wherever we're needed.