Used Cars in Riverside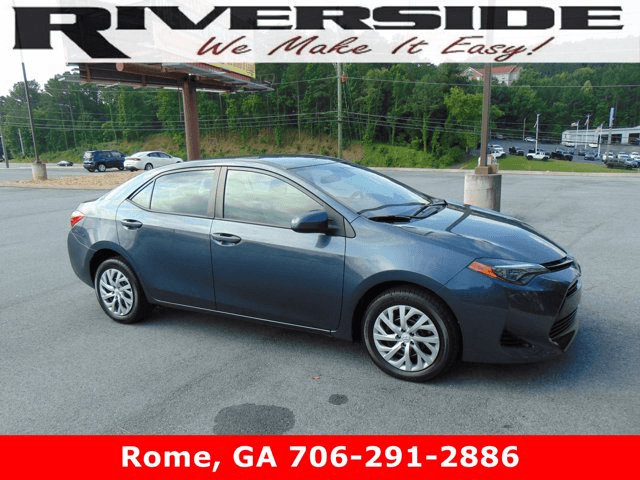 Riverside Toyota is a preeminent seller of used cars in Riverside. We place priority on used Toyotas for sale because we know that the bulk of our buyers see value and/or necessity in buying used vehicles. Anyone searching for used Toyotas for sale near me will find that Riverside Toyota is always a good go-to dealership. We've even got Toyota used trucks like the Tacoma and Tundra, two brands that dominate off-roads in America year after year.
The Brilliance of Used Cars in Riverside
We all love smart cars these days. Used cars have a built-in intelligence through their pricing and quality. Here's how buying used makes you smarter than the average car buyer.
Toyota used trucks special editions: The Tacoma and Tundra are off-road beasts that operate on a higher level than other trucks. They've got a unique look and Toyota reliability that set them apart, but they've also got another edge: special editions. Recent special editions like the TRD Pro, Nightshade, and Trail are more modern, but these two trucks have massive special editions in their past. When you shop used, you can grab all of them.
Slow depreciation, quick returns: Used vehicles instantly become a favorite possession because of their instant usefulness to your daily life. Best of all, you'll retain more of the value of that used vehicle every day. Pre-owned and CPO models depreciate much slower than new models, allowing you to really feel like you own more of that vehicle from the moment you take it home.
Recycling: Many people who believe in a more green environment see used cars in Riverside as the ultimate form of recycling. Instead of condemning a used vehicle to empty space in a dealership parking lot or someone's garage, you're giving it a useful purpose again. Budget pre-owned models especially fit this scenario. That old truck with 50,000 miles left to go still has 50,000 miles left to go. And someone can make the most of those miles.
Used Toyotas for Sale at Riverside Toyota
We've got both state of the art lightly used CPO Toyota vehicles and a nice Under 15K selection that you'll find a link to on our website. Getting the most out of our used inventory is easy because we organize it right. Search for important features like All-Wheel Drive, Adaptive Cruise Control, and Apple CarPlay. If price and mileage matter, you can refine your search to include only those vehicles that match your tastes. Trims, body style, engine type, and color are just a few more of the ways to refine your search.
Used vehicle buyers are often rightly very picky about the kind of model they choose. Riverside Toyota is committed to giving you the choices you deserve while you shop. We display and explain our inventory in a way that makes good, common sense, and we have our free quotes and specials openly advertised on each model page so that you can instantly know what you're getting.
Search Now
We welcome you to search through our inventory today and call us about your favorite models.