Used Car Dealership Near Me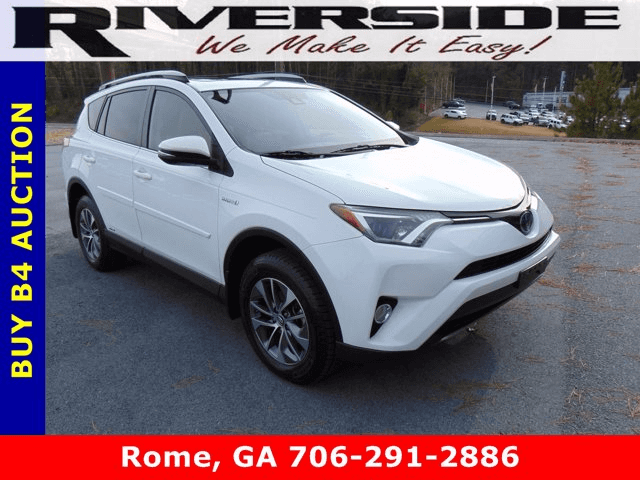 Hard work is great, but there are some things in life that should be easy. Buying your next vehicle should be as easy as saying, "I want this car." It might take a little more time to complete a deal than it does to complete that sentence, but people shopping for Toyota used cars near me shouldn't feel like they're fighting an uphill battle. Trust Riverside Toyota with your next used model purchase and reap the benefits.
Riverside Used Car Dealerships
A quick search for a used car dealership near me will often lead you straight to our dealership door. It's what you find when you get here that matters most. Our dealership's amazing inventory gives everyone the opportunity to own a vehicle that makes them proud. Our online services make it easy to get acquainted with our models.
Quality First
Dealership services and specials are nice, but if the vehicle you're buying doesn't hold up to your standards of quality, no savings or services matter much. That's why we pack our dealership lot with the most revered Toyota models from the last decades. You'll find classics, discontinued models, and very close to "new" models. You pick your price range.
Full Inspections
Toyota owners are a proud bunch. Someone buying a new Toyota is going to take great care of it over the years. This matters to used vehicle buyers. If people want top dollar for a trade-in or sale, they've got to bring in a vehicle that passes a full multi-point inspection at our dealership. If you found us when searching for a used car dealership near me, you can be confident that we've fully inspected any model you shop for. Our mechanics road test the vehicles and inspect them point-by-point.
Local Dealership
Toyota takes great pride in the vehicles they create, and we take great pride in selling those vehicles. A local dealership must answer to the people they live with. You're not just our customers. You're our neighbors. When we sell a vehicle to you, we know that you're going to rightfully hold us accountable for how well that vehicle holds up and performs over time. If you see a car for sale on our dealership lot, it's because we've deemed that model to be one that will make us – and you – proud.
Convenient Online Shopping
A trip to the dealership before buying is nice, but you can start buying your vehicle right from home. Our online website offers a suite of services to you, including:
Online financing
Payment calculators
Live Chat
Model research
Free quotes
Riverside Toyota Information
Buying a used car in Riverside can be fun when you opt for a dealership that cares about you. Thousands of customers over the years have trusted our used cars in Riverside. They know we believe in quality inventory and hometown hospitality. If you've got a question for our Riverside used car dealerships, just give us a call or write to us today.