Used Car Dealership GA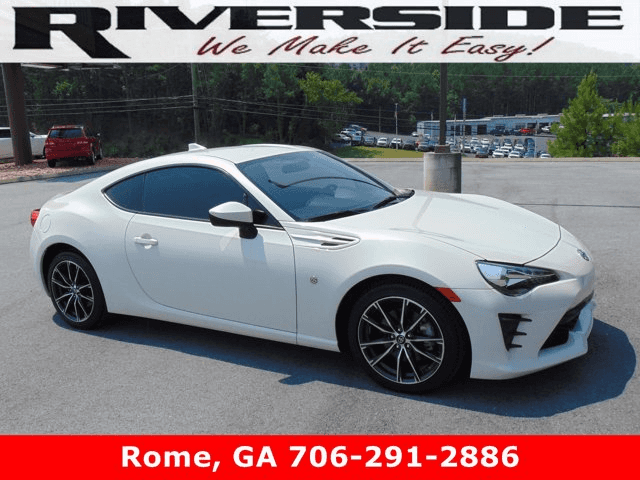 Riverside Toyota is a used car dealership in GA, a place where you can search for and find Toyota used cars near you. We offer a suite of services that take care of sales, finance, and service, all in one central location. As a part of your community, we realize the importance of maintaining a reputation for quality, honesty, and efficiency. We're just one among many Riverside used car dealerships, but our knowledge of the brand and willingness to be generous with customers leaves us among the top-ranked here. If you want a used car dealership in GA that's a dealership for life, you should work with Riverside Toyota.
Used Cars in Riverside
What does it mean to shop at a dealership that cares about your needs? It means you get to know the team at our used car dealership in GA and feel comfortable with each visit. As a supporter of local community organizations, you'll likely see our team at some of your local events, too. We're active in charity work and helpful organizations like the Boys & Girls Club.
We love the people of our community, but our primary occupation is selling quality used vehicles. To make buying a used vehicle more than just 1-2-3, we offer perks for all our shoppers. These include things like 24-hour roadside assistance (on CPO vehicles), free wi-fi during your maintenance or repair services, and a luxury lounge to hang out in while you finance your next vehicle or get service.
The pre-owned and certified pre-owned vehicles we offer each year are fully inspected for quality, documented online, and priced with love. You don't even have to visit us to know what's in our inventory. Just go to "Used Vehicles" on the top of the web page menu and begin your search for a vehicle that's priced just right.
Easy Buy
Our new Online Buying program is live and ready to go. Our trademarked "Online Shopper" is a state-of-the-art way to locate your next vehicle online and then have it delivered straight to your driveway or garage. This is a total online experience, not one where you have to take care of red tape at the dealership.
We've added "Customize Your Payment" options as well so that you can really pay for your vehicle the way you want to. It'll show your monthly payment and give you options like:
Term length
Down (money down)
Credit Rating
Trade-in (yes or no)
Pick your customized experience to find the models that meet your needs and get a vehicle in your hands in the quickest, most convenient way possible. You've never bought a car quite this easily before. To learn more about this program, you can Live Chat with our team before finding, buying, and receiving your perfect Toyota model.
Shop at Riverside Toyota
We've got a huge showroom floor of used cars in Riverside. You're just one click away from finding your next long-lasting, luxurious Toyota model. Please text Riverside Toyota or call for more information.