Used Car Dealer Near Me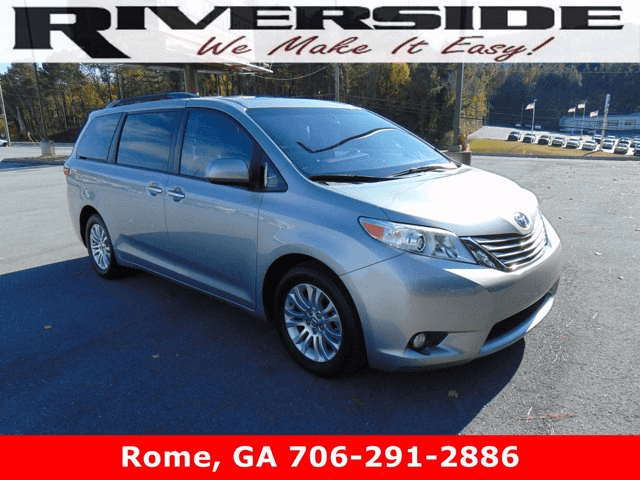 It's another big year here at Riverside Toyota, a place where the whole community can visit to get used cars for sale. And there are a lot of reasons to stampede toward the used vehicle section this year. Our pre-owned and CPO showroom floors are shining with some of the brightest stars in the pre-owned sky. They're fully inspected on multiple points, have cleared a vehicle history report, and are ready to serve you and your family for a very long time. If you're looking for a used car dealer near me, please consider Riverside Toyota.
Used Cars in Rome GA
The last year has been a strange time for car buyers. New cars have been in a short supply, making it by far more convenient to shop for used cars for sale. People who might initially start out shopping for new vehicles end up searching instead for a used car dealer near me. Choosing the Toyota brand is especially lucrative for pre-owned and CPO buyers. Those lucky customers shopping for used cars for sale from Toyota will quickly find that the sky is the limit for this brand's inventory.
The strong Toyota Camry is always a solid choice for sedan lovers. The model also comes in a variety of "off-road sedan" iterations in the last couple of years, so if you're shopping recently used, it's very possible to drive away in a Camry that's fit for outdoor exploration. If you're more of a "professional" off-roader, look at our large selection of used Toyota Rav4 models.
Diversity and Flexibility
There's a lot of amazing used Toyota inventory to explore at Riverside Toyota, and there will always be a lot of flexible ways to pay for it. These two qualities are among the most important things to look for at any dealership. You want:
Many different models to choose from
A variety of trims to choose
Lots of add-on packages
Negotiable down payment
Many available payment methods (including online methods)
Flexible financing (buy, rent, etc.)
Used shoppers are often budget conscious, which means in many cases, budget comes first. If pricing is your first concern, our dealership is a fantastic place to shop and buy from. Our inventory is posted online 24-hours a day. Browse through our helpful Toyota vehicles on your own time and dime. Pick out something that's meaningful to you and your family, or pick out something for your business. Many business owners shop from us, too. We've got special programs for commercial purchases, so be sure to ask our helpful sales team about this.
Explore at Riverside Toyota
Our many departments are here to assist you when you are ready to get down to the business of buying your next vehicle. Please contact our sales, finance, or service departments as needed. You'll always find a helpful professional willing to sit down and discuss all your goals this year. Used vehicle shoppers may call us, write to us, or visit us for more information, financing rates, or good old-fashioned friendly auto service.