Toyota Rome, GA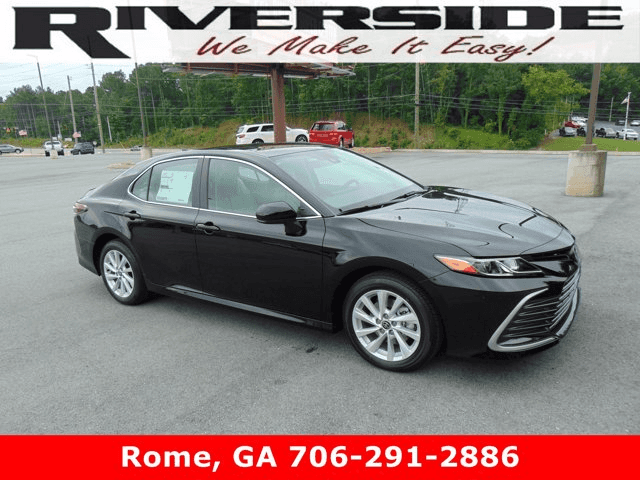 New and used vehicles are a breeze to shop for when you go to Riverside Toyota. Our Rome car dealership is a proud member of the online community, a place where people can get to know the cars they love (or are destined to love after some research). Toyota in Rome GA is one of the most popular brands around thanks to its design, reliability, and dependability. These are cars, truck, and SUVs that make every Toyota dealer in Rome GA look good. When you've got an entire inventory of Toyota vehicles on your lot, that's a major boost to reputation.
Explore Toyota in Rome GA
What makes Toyota such a popular brand? You can start with its diversity. Unlike many other automakers today, Toyota never shuns a prolific line of vehicles. They make models for many different classes, including sedans, hatchbacks, SUVs, crossovers, and hybrid and fuel cell vehicles. They experiment with many different powertrains and features to come up with a unique blend of vehicles in nearly every class out today.
Toyota's reliability rating has always been a source of pride for the brand as well. People know that when they buy a Toyota, that model is going to be with them over the decades. These vehicles tend to last for a very long time and have easily accessible parts for speedy repairs in the older years. You can always keep a Toyota up and running even when it's very old.
Our Selection
We pay tribute to the brand every day by featuring one of the largest selections of Toyota inventory in the world. We have the Camry, Avalon, Corolla, Tundra, Highlander, RAV4, and so many more of your favorite vehicles. You can search through our inventory even when we're closed. Find pictures of the interior, exterior, engine, and so much more. You'll always get an accurate picture of your potential new or used vehicle here at Riverside. You can get free quotes or schedule a test drive on any model, too.
Our Services
The services we offer here cover everything a car buyer and owner needs. We've got a finance department that's devoted to helping you get your vehicle financed at a price that suits your budget. Our auto service team is here when you need repair or maintenance. And then there's our sales team, always there to help you research your favorite model. Each one of these services gives you the confidence you need in your next buy. When you get good help while you're shopping for your new or used vehicle, you always feel better about that buy in the end. Our team helps you whenever you ask, no questions asked.
Call or Write Riverside
We're available now to help you find your next automobile. We want it to be something that you and your whole family love. You can apply for financing right now online or call us to schedule a test drive. And don't forget, we have world class auto service as well and can always help you get your older model vehicle up and running again. Write us online or call today for more information.