Rome Used Cars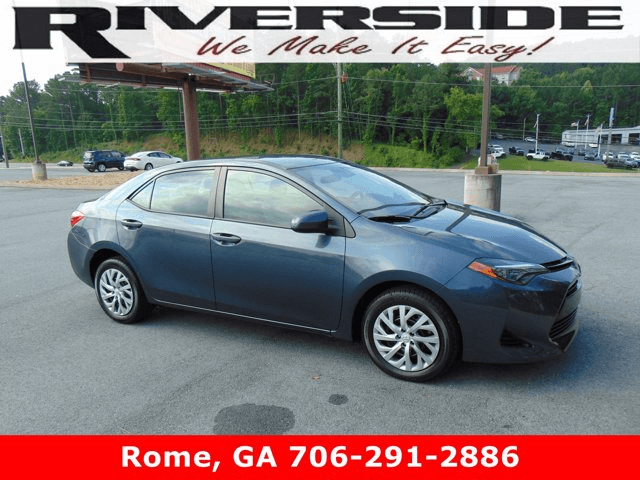 At Riverside Toyota, we believe that sometimes the easiest way is the best way, at least when you're shopping for Rome used cars. There's no reason to make things complicated and confusing for customers shopping for used cars in Rome. We're one of those used car dealerships in Rome GA that make it easy to buy your next used vehicle.
Straightforward Shopping
You'll find our used cars in Rome GA are all listed on our website in a way that makes them easy to find and research. In only a few minutes, you can see hundreds of Rome used cars in one place. For those who have a more specific vehicle in mind, be sure to use our enhanced search database. It'll clue you in on vehicles that match your goals on mileage, price, color, amenities, and more.
Large Selection
Finding something wonderful is easy when there are so many wonderful things to find. A great inventory is simple: the car people are looking for has to be there. By stocking our dealership with so many different used vehicles, we're able to match nearly every need in the Rome GA area. If you have a specific vehicle in mind, we'll have it. If you're just browsing, there's a huge number of elegant, powerful, and charming vehicles to discover.
Great Sales Team
Never let anyone tell you that all sales teams are alike. Unfortunately, they're not. Some sales teams pressure customers too much. Others don't answer questions promptly. There is no blueprint for how to run a dealership. The team must collaborate well together and with customers, be efficient, and have a gift for working with humanity. When you work with our sales team, you get to work with a highly vetted team of people who love what they do for a living. Most of all, they love the vehicles they sell.
Used Advantages
We sell used vehicles because we know how much they mean to people who have a lighter starting budget. Not everyone can walk away with the latest vehicle. And not everyone wants to even if they can. Used vehicles have a unique value to our customers, including:
Higher value over long-term
Cheaper down payment
Advanced add-on features that are free on used models
Luxury features like leather interior seating and heated seats
Flexible repayments
Contact Riverside
Riverside Toyota is here to help you get a great used vehicle this year. If you have questions about a certain model or would like to ask about financing or test drives, just call us or write to us. The team here is waiting to help you find your next perfect pre-owned vehicle. You can get started today by browsing through our huge line of pre-owned and certified pre-owned models. Once you've picked out that favorite vehicle you want to get your hands on, let our team know you're ready to drive and test it out!