Rome, GA Used Cars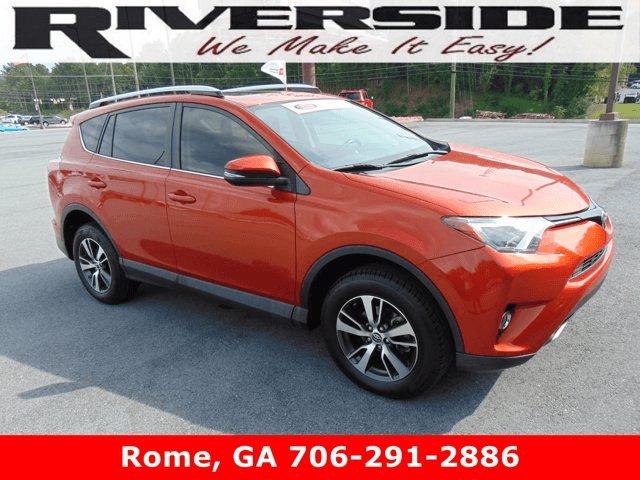 Rome GA used cars are a rare combination of diversity, determination, and value. Riverside Toyota hosts a squadron of used vehicles every year that match different needs of our loyal customers. You'll find a diverse bunch of automobiles ready to go to work for you and your family, curated by our attentive and careful sales team. This is one collection of used cars in Rome GA that you won't want to miss.
Types of Used Cars for Sale in Rome GA
Like every other kind of car, used vehicles vary a lot in terms of what they have to offer. Each one is valuable to someone, though. Riverside Toyota selects used cars that have a purpose for our many customers. One model will be perfect for someone, but it might not be perfect for another person. And that's okay. With so much to choose from, you'll always find something in our batch of used cars in Rome GA.
Certified Pre-Owned: The newest, best-conditioned vehicles on the lot, they come with extra assurances
Lightly Used: Relatively newer used vehicles with a few miles on them
Budget-friendly: When only reliability and price matter
Advantages of Rome GA Used Cars
Used car dealerships in Rome GA have a responsibility to represent their inventory accurately and to give customers the opportunity to learn about that vehicle and test drive it. We do all of these things and more. Our online inventory is displayed with many pictures of both the interior and exterior so that you can dive into the model and get to know it better. Once you've researched online, you can take things offline with a free test drive.
We recently decided to make our shopping experience even more convenient with test drives brought right to your door. The experience of buying a vehicle fully online is a new one, but we're proud of the technology we've created that enables you to take a dream car online and turn it into a vehicle you own. Our used inventory is always here for you to research.
Used models have the advantage of allowing you to shop from more than just a single year design. We love new cars, too, but there are many great models and trims from the past that can't be new again. If you were a fan of a model in the past, but never got the chance to own it, it's never to late to buy it up today. And when buying used, you'll get lower rates on car insurance (most of the time) and cheaper car taxes. It's a winning situation for everyone.
Contact Riverside Toyota
The team here at Riverside Toyota wants to help you pick out your next pre-owned or certified pre-owned vehicle. We're here to take your questions any time or help schedule you for a test drive that helps you explore the way your favorite car drives. Just let us know what model you're interested in, and we'll set you up with a test drive of that model. To get started, call or write to us.