Car Dealerships in Rome, GA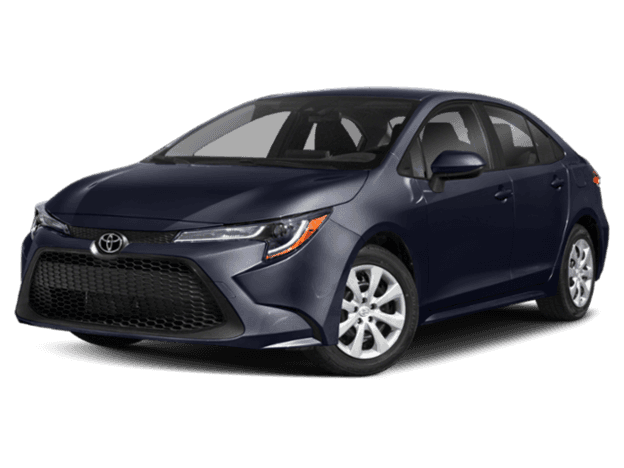 Buying a new car can be stressful. Trying to find a trustworthy car dealership and having a wide selection of quality new and used vehicles for you to choose from can be a hassle. If you are looking for car dealerships in Rome, GA, or specifically a Rome Toyota dealer, and are wondering which car dealerships are the right ones to do business with, your search is over! Riverside Toyota is here to offer you the right vehicle with the customer care you deserve!
Riverside Toyota has over 300 used vehicles available and over 50 used vehicles for you to choose from and is ready and happy to help you find the right choice! Let's say you are looking for a brand new car to drive home and show off to your neighbors. How about the new 2021 Toyota Corolla Hatchback SE 5 FWD with a backup camera and WiFi hotspot? Or perhaps you are looking to save some money but still want a quality Toyota. Riverside Toyota is here to help with that as well! Check out the 2012 Toyota 4Runner SR5 Sport Utility 4WD with 5-speed automatic transmission with manual shift or the 2018 Toyota RAV4 XLE Sport Utility 4WD with adaptive cruise control and a beautiful white exterior. All of these and much more could be yours when you visit Riverside Toyota!
Maybe instead of purchasing a new or pre-owned vehicle, you just need to get your current Toyota in for some TLC and servicing. Toyota Riverside in Rome, GA, is here to help! Whether it is an oil change that is long overdue, a new set of tires and rotation, an engine light that needs some inspection, or even an issue with your breaks, the trained service team at Riverside Toyota offers quality expertise and service for your vehicle! Treat your Toyota with the care and quality service it needs and bring it to Riverside Toyota, where the technicians use genuine Toyota parts and expert care to meet your needs!
Are you looking to get rid of your current ride and switch to something new? Riverside Toyota can help with that! Whether you are purchasing a new vehicle or not, Riverside Toyota will provide you a fair offer on your car when you provide all the necessary information to the Riverside Toyota team. Riverside Toyota will give you an offer that meets your expectations and will help you get the cash you want for your vehicle.
Are you ready to find your new dream car with the friendly expert help from a team you can trust? What are you waiting for? Visit Riverside Toyota and see the broad selection of both new and used vehicles at 131 Hwy 411 E, Rome, GA 30161 today! Would you instead prefer to do business online? Not a problem! You can see all the cars Riverside Toyota offers, the services provided, and much more on our website. Stop stressing about what car dealerships in Rome, GA can meet your needs, and visit Riverside Toyota today!