Car Dealer Near Me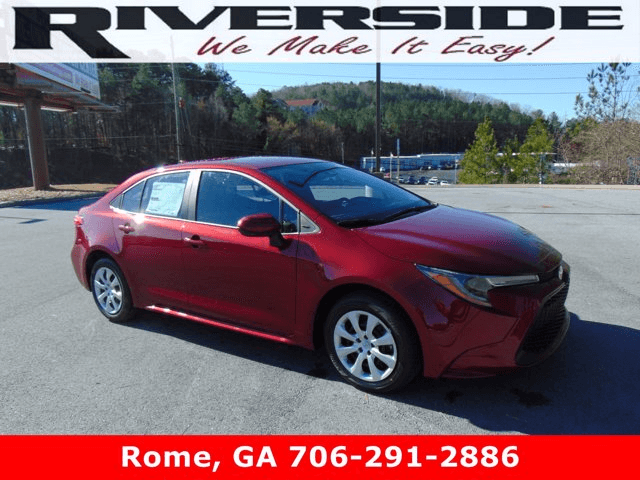 Riverside Toyota is pleased to be among Rome car dealers. It's our hope that we'll be the team to lead you to everything exciting going on in used vehicles this year. People are quickly moving to a used-first mentality when they go to buy a vehicle. The current model year doesn't matter as much as just taking home a great car for a great price. Here's why we believe you'll choose a pre-owned or certified pre-owned vehicle this year.
Buy Used with Confidence
Times have sure changed in the auto industry, and many people are already familiarizing themselves with used cars in Rome. It's not just people on a budget who are choosing models like the Camry, Highlander, and Tundra as used models. It's people who could have bought new but chose not to. What's causing so many people to buy pre-owned or CPO for the first time in their lives?
Common Sense
Yes, keeping up with the Joneses can be thrilling at first. Having the latest model of vehicle really is exciting for some and always will be. However, if you're in a position to buy a CPO vehicle or a luxury used vehicle, then you can often get a nicer car for your money by shopping in the pre-owned section of your Toyota dealership. Higher trims have features like leather-appointed seating, more technology, and higher performance. If you have the money to buy new but shop used, you'll often take home a nicer vehicle at your car dealer near me.
Sense of Responsibility
Rome car dealers know that many of you out there are interested in helping the environment or at least not harming it. Just by opting for a used vehicle, you're basically recycling a resource that still has a lot of life left to live in this world. People who buy used do the auto industry and planet a big favor, all without harming your chances of taking home a dependable vehicle.
Sense of Fun
You'll find us frequently when you search for a car dealer near me because we bring a sense of fun and anticipation into our car sales. We want you to be excited about your next vehicle. Pre-owned and CPO models are much more numerous than new models, so you've got more to choose from and potentially more to look forward to. Everyone loves endless options, and used vehicles give you this, including access to discontinued models or classics.
We hope everyone has a great time searching for their next vehicle from Riverside Toyota. You'll find we have the whole breadth of the Toyota lineup, from cars, minivans, trucks, and SUVs. We've even got hybrid models ready to purchase used. Enjoy your fun and fruitful searches!
Learn More at our Toyota Dealership
If you're tired of driving the same old vehicle, we've got used cars in Rome that let you expand your collection in no time flat. Just look through our inventory now and pick out something that adds style and excitement to your life. We'll be here to answer any questions you have.